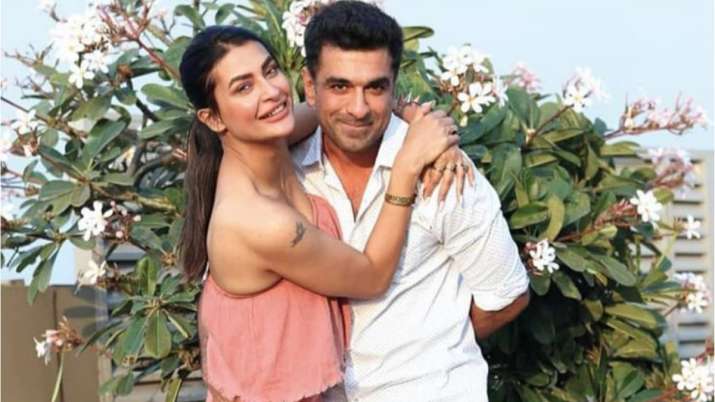 El actor Eijaz Khan, quien encontró a su amada Pavitra Punia en la decimocuarta temporada del polémico reality show "Bigg Boss", ha compartido la clave de una relación exitosa y es divertidísima. Eijaz sugirió ir más allá de la "lógica" para una relación exitosa.
El actor le dijo a IANS con una sonrisa: "Dile perdón lo antes posible. Incluso si tienes razón o no. Olvídate de la lógica. A veces no se trata de lógica. Solo di 'está bien, lo siento y bebé, sigamos adelante'".
El actor de 45 años y Pavitra siguen compartiendo imágenes llenas de amor para sus fanáticos en las redes sociales. La pareja fue vista asistiendo juntos a la boda del cantante Rahul Vaidya.
Hablando de su trabajo, Eijaz actualmente espera el lanzamiento de la segunda temporada de la serie web "City Of Dreams", un drama político.
La temporada 2 de "City of Dreams" también cuenta con Sachin Pilgaonkar, Atul Kulkarni, Priya Bapat, Sandeep Kulkarni y Uday Tikekar, entre otros actores marathi e hindi.
La segunda temporada se enfoca en un enfrentamiento entre el dúo padre-hija interpretado por los actores Atul Kulkarni y Priya Bapat, ya que los dos personajes no están listos para ceder mientras la familia pelea por el poder y la posición.
La temporada 2 de "City of Dreams" se lanzará el 30 de julio en Disney + Hotstar.
.
' Este Articulo puede contener información publicada por terceros, algunos detalles de este articulo fueron extraídos de la siguiente fuente: www.indiatvnews.com '