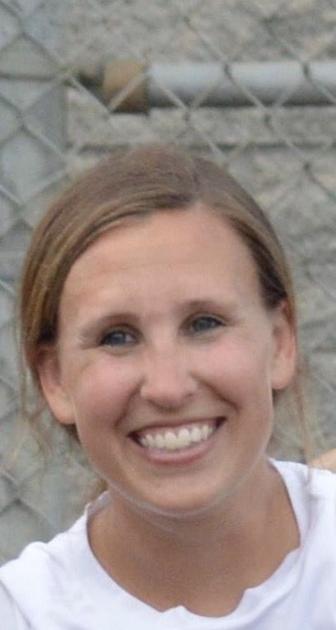 Rome Township, Ohio-Nicky Hayes moves from teaching girls to hit the ball over the net to over the fence.
Hayes was hired as Fairland's new softball coach to replace Scott Wilson, who resigned. She has been an assistant volleyball coach for the Dragons for the past two seasons and an assistant softball coach for the previous seven years at Medeira High School in Cincinnati.
"I'm excited about it," Hayes said of the job. "I have coached most of my adult life. I love coaching. We are young and have talent for the future."
Fairland athletic director Jeff Goby said he was happy to add a coach from Hayes' experience to the fold.
"I'm excited to get Nikki into the softball program," Goby said. "She was very active in the Fairland Little League and helped coach some of our young players. Nikki's experience with the pitcher stood out during the interview."
Hayes went 8-18, but inherits the young team that won the section championship last season. Fairland graduated from college signatories Libby Judge (Ohio Valley University) and Emily Bowen (Davis & Elkins College), but returns top hitter Kate Bell. Hit, RBI, and scoring leader Brenna Reedy. Home run leader Katie Pluit. Above all, we have won the ERA leader, Cary Thalia.
"There are some young players with haze knowledge, so Fairland should help us compete for the championship from day one," Goby said.
Hayes said ERA was 1-2 as a freshman last season at 1.98, and Salyer shows great potential. Sariya allowed 103 hits, hit 163 and walked 35 with 116 innings. Hayes also praised Pluit, who hit .360 with three home runs last season.
"It's going to be a process," Hayes added, emphasizing strength and conditioning as part of the program. "If girls agree with it, we can succeed."
Hayes' New Fairland Softball Coach | Sports
Source link Hayes' New Fairland Softball Coach | Sports
' Este Articulo puede contener información publicada por terceros, algunos detalles de este articulo fueron extraídos de la siguiente fuente: ohionewstime.com '