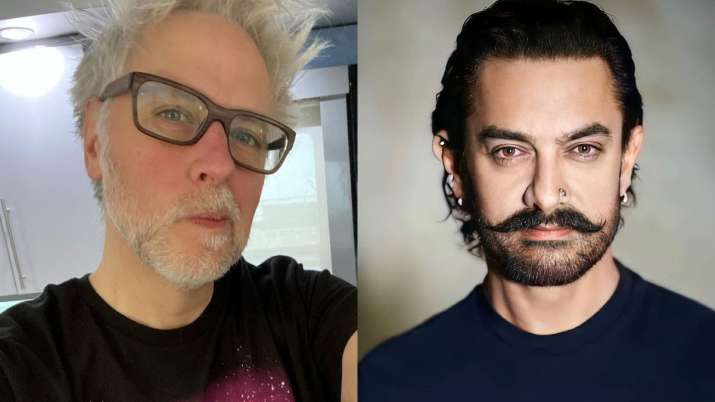 El popular director de Hollywood James Gunn, conocido por dirigir películas como 'The Suicide Squad', 'Guardians of the Galaxy' y otras, reveló recientemente su película favorita de Bollywood, y está protagonizada por la superestrella. Aamir Khan. James estaba respondiendo a los tweets de sus fanáticos el martes cuando un fan le preguntó si veía películas indias. A esto, respondió que ve muchas películas indias y que su favorita es 'Lagaan'. En una interacción reciente en Twitter, un fan preguntó "¿Ve alguna película india, señor?" Respondiendo a él, James dijo: "Muchos. Lagaan es probablemente mi favorito".
La respuesta del cineasta emocionó a varios amantes de Bollywood ya que 'Lagaan' ocupa un lugar especial en el corazón de muchos indios. La película de 2001 fue una de las más exitosas en la historia del cine indio. Incluso fue nominada a los Oscar en el año 2002 en la categoría de Mejor Película en Lengua Extranjera, aunque no pudo pasar el corte.
La dirección de Ashutosh Gowariker, además de Aamir, también contó con Gracy Singh, Rachel Shelley y Paul Blackthorne en los papeles principales. La película fue producida por Aamir bajo su bandera Aamir Khan Productions.
Recientemente, el director de 50 años había revelado que ha completado 'The Suicide Squad', incluidos sus VFX y todo el trabajo de postproducción. La película está programada para estrenarse el 6 de agosto de este año en cines y HBO MAX. James disfruta de un gran número de seguidores en India y su próxima película de superhéroes 'The Suicide Squad' es una de las más esperadas junto con 'Guardians Of The Galaxy Vol 3'.
(Y YO)
.
' Este Articulo puede contener información publicada por terceros, algunos detalles de este articulo fueron extraídos de la siguiente fuente: www.indiatvnews.com '