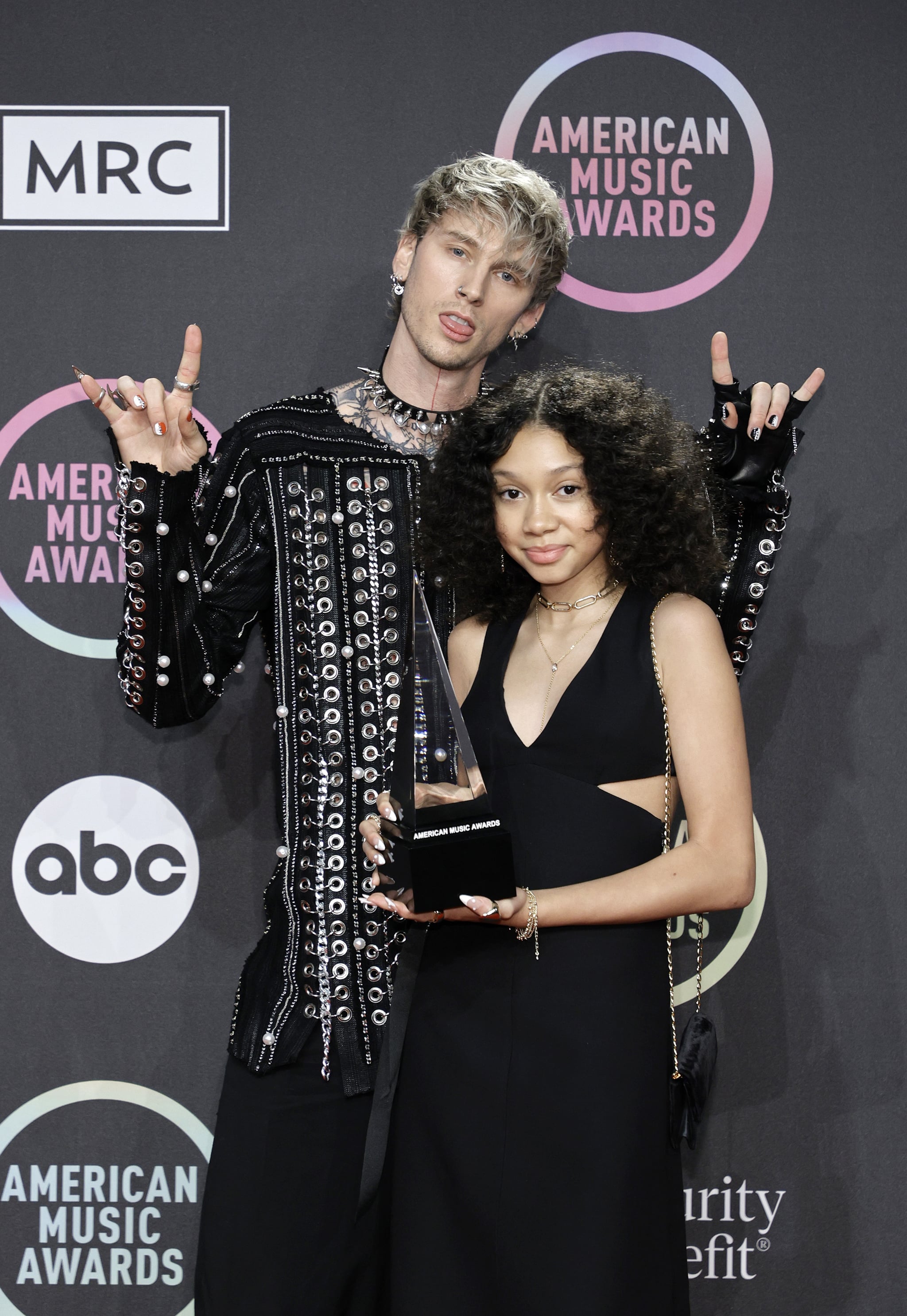 Fuente de imagen: Getty/Amy Sussman
El nuevo álbum de Machine Gun Kelly, "Mainstream Sellout", presenta a dos personas muy importantes para él: su hija de 12 años, Casie Colson Baker, y su amigo Pete Davidson.
En la canción titulada "Muro de la fama (interludio)" Se escucha a Colson Baker y Davidson bromear juntos. "¿Qué es este muro?" pregunta Davidson. Colson Baker grita: "¡Nos encanta el muro!" Davidson bromea: "¿Es un muro de gente famosa? Wow… LA apesta". Colson Baker dice: "Papá, ¿estás en la pared?" MGK confirma que sí, y Davidson admite que está "un poco celoso". Y agrega: "Creo que el muro es tonto, pero quiero estar en él. ¿Tiene sentido?".
"De todos modos, espero que la próxima canción sea un éxito. Disfruten el álbum de Machine Gun Kelly", agrega Davidson.
No es la única colaboración de alto perfil en el álbum. La canción de MGK con Willow Smith, "Emo Girl", se ha convertido en un gran éxito en TikTok. Y tampoco es la primera vez que MGK y Davidson se vinculan profesionalmente. Davidson apareció brevemente en su álbum de 2020 "Tickets to My Downfall", y el dúo apareció juntos en la película de Hulu de 2019 "Big Time Adolescence", así como en "The King of Staten Island" en 2020.
Colson Baker ha estado más involucrada en la vida pública de su padre últimamente. En 2021, caminaron por la alfombra roja. juntos en los American Music Awards. Escucha la colaboración a continuación.
' Este Articulo puede contener información publicada por terceros, algunos detalles de este articulo fueron extraídos de la siguiente fuente: www.popsugar.com '